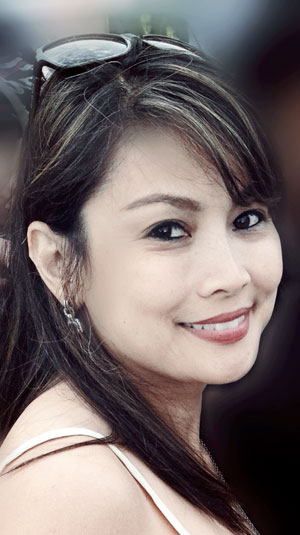 Dr. Charmaine Quijano, PT, DPT received her BS/MS degree in Physical Therapy in 1996, graduating with Summa Cum Laude and receiving both the Academic Excellence and Research Excellence Awards for Long Island University (LIU). Despite having two small children at home and working full time as a clinician and doing some adjunct teaching, she decided to go back to school and take her transitional Doctor of Physical Therapy degree, which she successfully completed in 2008. In her effort to give back to the Physical Therapy profession, Charmaine served as Clinical Instructor while working at Long Island University Center for Physical Rehabilitation (LICPR) and she has been an Adjunct Professor at the Doctor of Physical Therapy Program at Long Island University since 2004.
Charmaine wanted to gain exposure to various physical therapy setting after she graduated so she took a job at New York Hospital-Cornell Medical Center now known as New York-Presbyterian Hospital where she completed different rotations that included inpatient and outpatient orthopedic, neurological, cardiac and burn rehabilitation. In 1999 she landed a job at LIUCPR where she was exposed to advanced manual therapy skills such as myofascial release. She took her first John F. Barnes Myofascial Release (JFB MFR) course in 2004 and has completed all the advanced MFR courses and is considered as an Expert MFR therapist. Prior to leaving LIUCPR in 2009 where she worked for over 10 years, Charmaine served as the Clinic Director and started the Women's Health & Aquatic Programs at LIUCPR.
Charmaine has always been committed to life-long learning and through over 75 post-graduated continuing education courses, she has learned a myriad of advanced clinical skills but has always considered JFB MFR as her primary treatment approach. Through JFB MFR, Charmaine has learned how to deeply listen to her client's body and determine what it needs to facilitate their healing process and give them a sense of personal empowerment by creating a space where they can learn how to heal themselves. With JFB MFR and combination of other manual therapy techniques, therapeutic exercises and neuro-muscular re-education that she has learned from Herman & Wallace Institute, Arvigo Institute, Institute of Physical Art, Upledger Institute & Jones Institute to name a few, she can effectively and efficiently help her clients find relief, manage their symptoms & regain optimal health and wellness. She has completed Level 3 training from the Arvigo Institute and has been certified in the Arvigo Techniques of Maya Abdominal Therapy (ATMAT®) in her hopes of assisting her clients improve their pre-conception health and fertility.